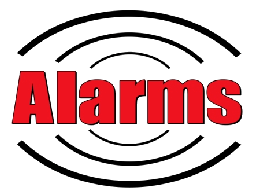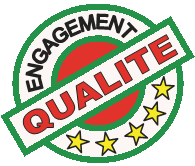 1. WIFI word menu home alarm system.
2. Notification push via Wifi, compare with traditional SMS, it's free.
3. Zone names can be revised by users.
4. Leaving message remotely in APP. When leaving message in APP, such as: I will go home late,don't wait for me.Next the message is automatically mapping to the host. Users will see LCD display note to remind.
5. Information push promptly when AC power lost or recovered or detectors in low voltage.
6. 96 wireless zones+4 wired defense zones+4 wired relay.
7. Wireless encoding between host and detectors, innumerable -detectors for each wireless zone.
8. Arm /alarm Delay for each defense zone. Timed arm /disarm function.

Pack including
1 x WIFI Unit
2 x Remote Controller (Battery is included)
1 x Wireless P.I.R Motion Sensor (Battery is included)
1 x Wireless Door/Window Sensor (Battery is included)
1 x Power Supply
1 x User Manual (English language)
Promotion pack
8,990 Baht
6,990 Baht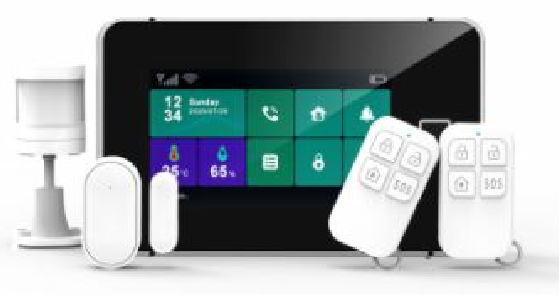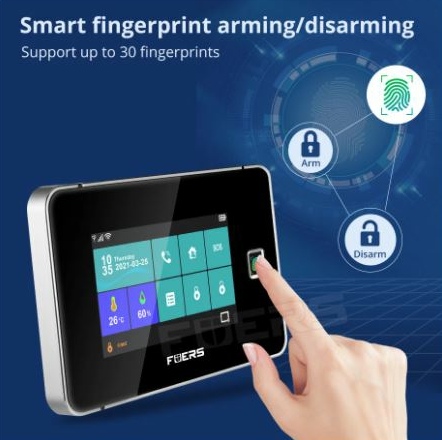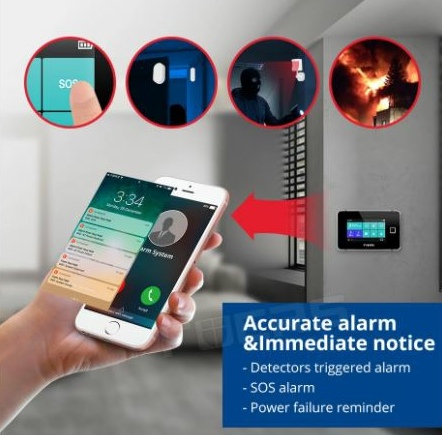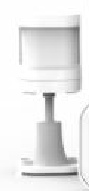 Small PIR Motion Sensor GS-WMS09
• Artistic outward appearance, universal bracket included
• 2*1.5VAA batteries,microcomputer control, unique detecting memory
• Unique temperature compensated circuit, automatic low voltage alert
• Detecting parameter:110°
• Emitting distance: ≥50M (in open area)
Unit Price: 650 Baht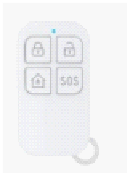 Remote control GS-RMC09
• Nice and delicate plastic case(2262)
• Emitting distance: ≥50M (in open area)
Unit Price: 450 Baht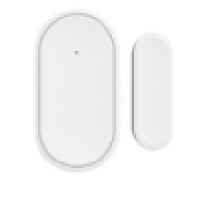 Door/Window sensor GS-WDS09
• Transmit Distance from host:more than 50m (no obstacle)
• Working frequency:433.92 MHZ
•SMS alert when lower power
Unit Price: 580 Baht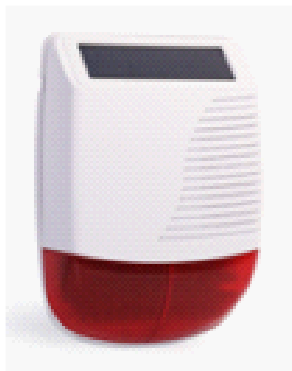 Outside Solar siren GS-SS02B
• Solar With backup battery, strobe,
• Alarming last for 3 minutes
• Signal receiving distance:≥50M(hollow space )
Unit Price: 3,990 Baht
Wireless smoke Detector GS-WSD02
• Operating voltage:DC 9V battery 6F22 carbon battery, DC TYPE
• Static current: ≤20uA
• Alarm current: ≤40mA
• Battery life: carbon battery for about 1 year.
• Alarm indication: LED flashes in Red
• Alarm sound : ≥ 85dD/3M
Unit Price: 900 Baht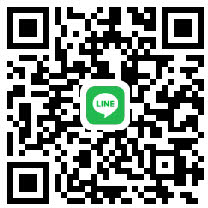 Alarm Wifi for small area